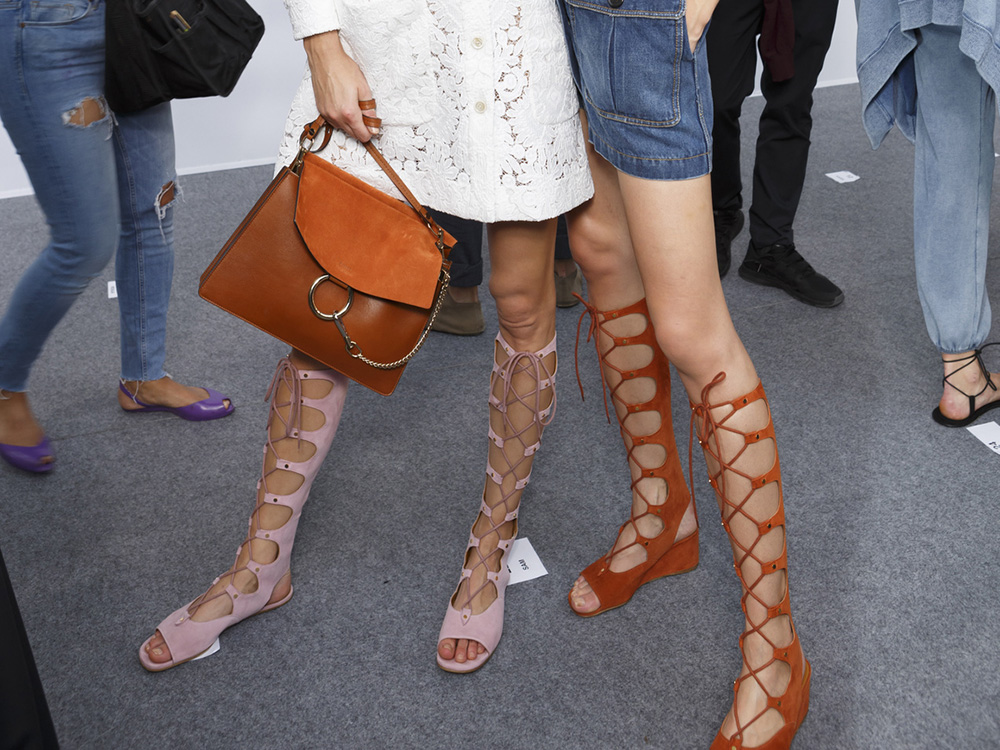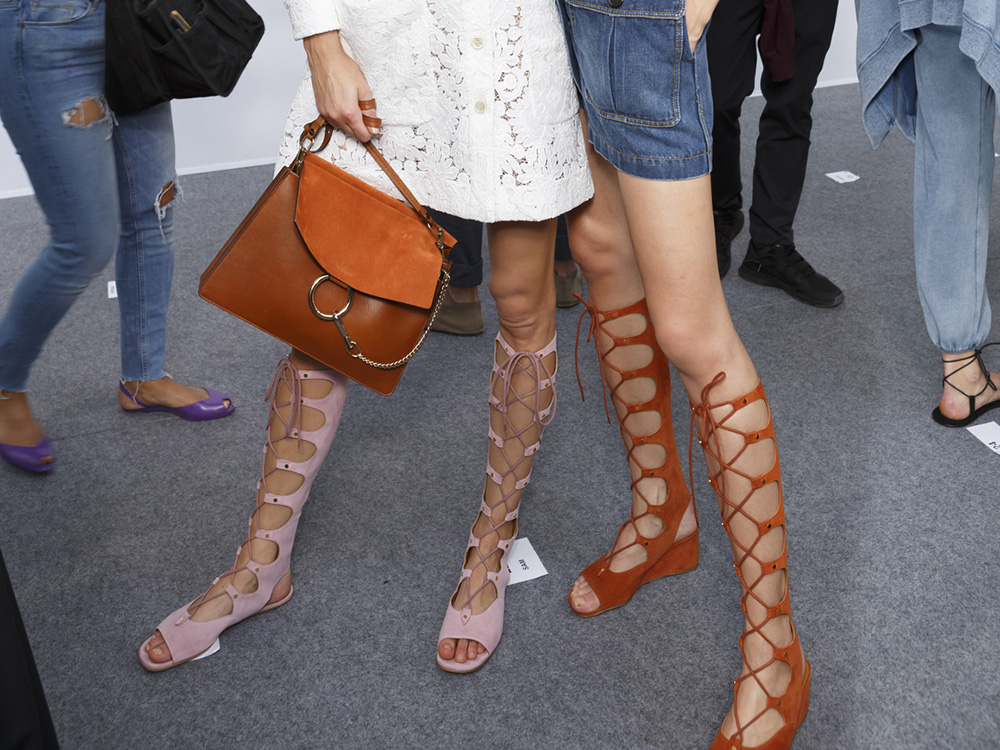 The Greco-Roman theme that has been flooding the high street market has immensely increased our "craving" for gladiator shoes. Many celebrities have been spotted wearing Roman-style sandals and this also has a very important role in keeping this fashion at its peak. Almost every celebrity there is has been spotted with gladiators of every type, shape and size. The gladiator theme has also started to grow beyond shoes as even bikinis have started to adapt to the trend. Here I am going to provide you with a guide on what to wear with gladiator shoes so that you can all look fabulous this summer.
First off we must begin with the toes. A pedicure seems to be an essential complimentary service you need to take care of when wearing generally any kind of sandals. Now, depending on whether you have the legs for it, chunky style gladiators look great with mini dresses shorts or miniskirts. On the other hand, gladiators that have a more feminine and delicate look should be accompanied by slim-fit jeans or floaty summer dresses. Greek style white dresses are also very famous this season and again this would look great with this kind of shoes. Just be careful of overdoing it as the line between looking great and funny can be very thin in this situation.
Metallic gladiators should be worn with more elegant clothing such as a stylish evening dress. Even if you think your legs look chunky, metallic gladiators are the way to go as the can make your legs look slimmer. This would look great for your summer nights out but make sure to keep them away from the beach. If your legs is not your favorite body part I would suggest you stay away of the more chunky styles and you should look for more feminine and delicate gladiators.
I strongly believe that if you follow my instructions you can look amazing this summer. But you always have to be careful. Gladiator shoes is definitely the most famous trend this season but you should always make sure that you are wearing the right pair. Make sure you buy the ones that flatter your body the most. There are thousands of different styles, shapes and colors and I am positive that everyone out there will be able to find the one that looks best on her no matter their style or body type. Go ahead get yourselves out there girls! Summer is almost here! Be fabulous!